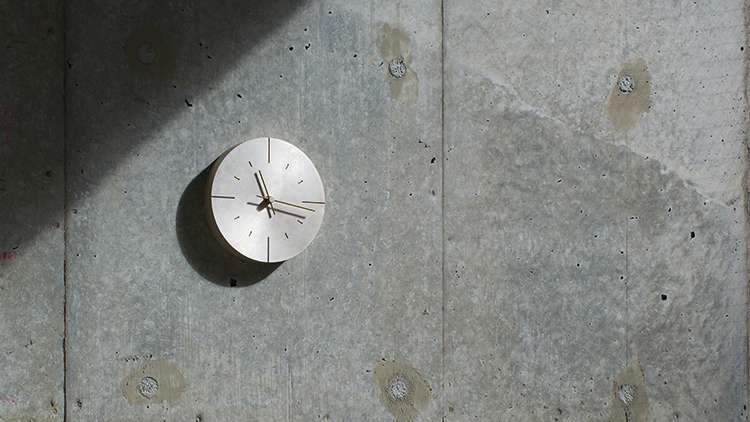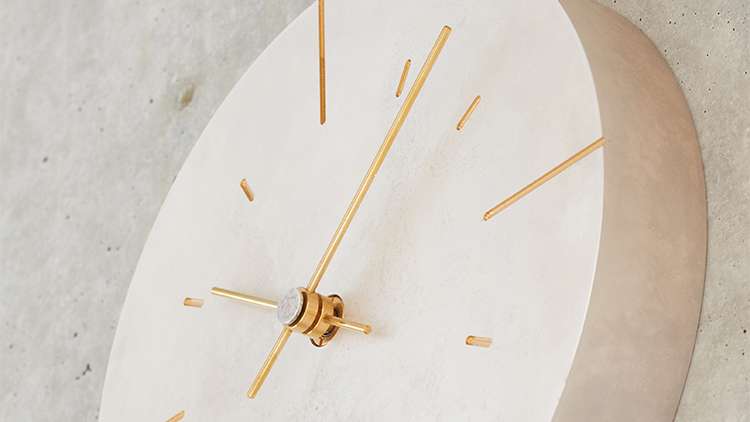 MADE IN JAPAN
TAKATA Lemnos Inc. was founded in 1947 as a brass casting manufacturing industry in Takaoka-city, Toyama Prefecture, Japan and we launched out into the full-scale business trade with Seiko Clock Co., Ltd. since 1966.
BRASS COLORING
The traditional colouring technique of "Takaoka Douki(copper)", named "Nuka yaki shudo-shoku" was applied to each clock. The black satin colour with a speckled pattern is made by blackening after drawing out the pattern using a chemical and heating. The silver finish with a speckled pattern is achieved by applying pure silver plating. While the gas-bronze colour with a speckled pattern is produced by the green rust that forms when the clock face is exposed to ammonia gas.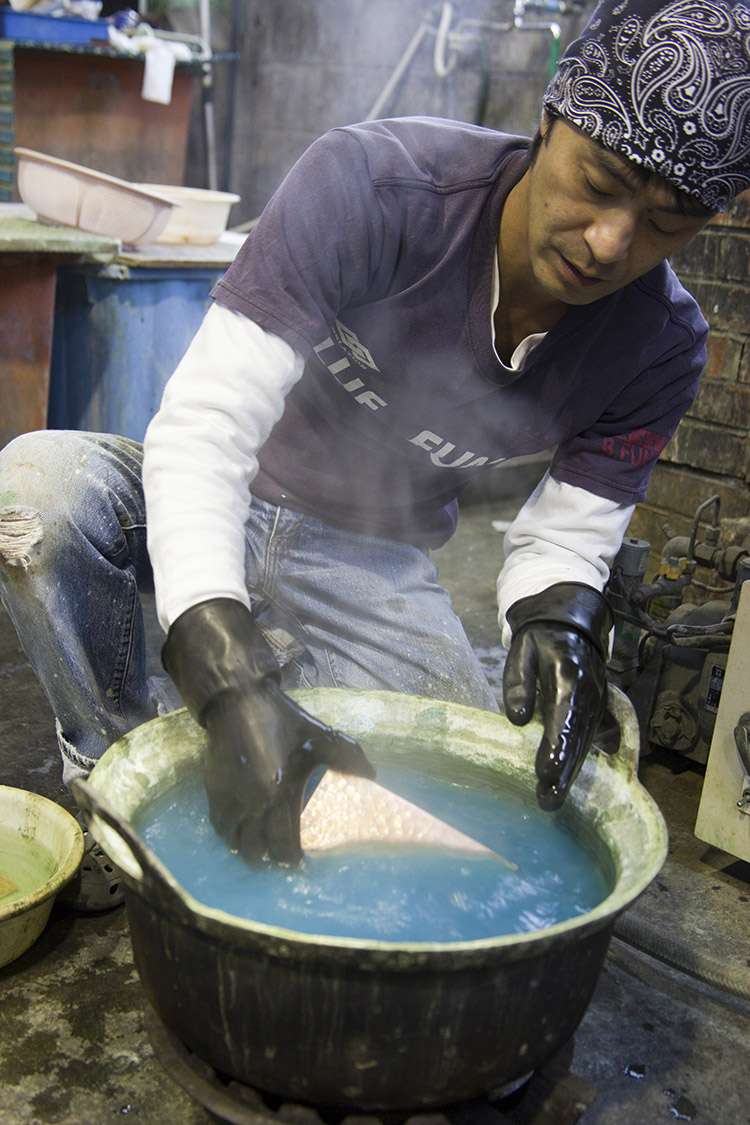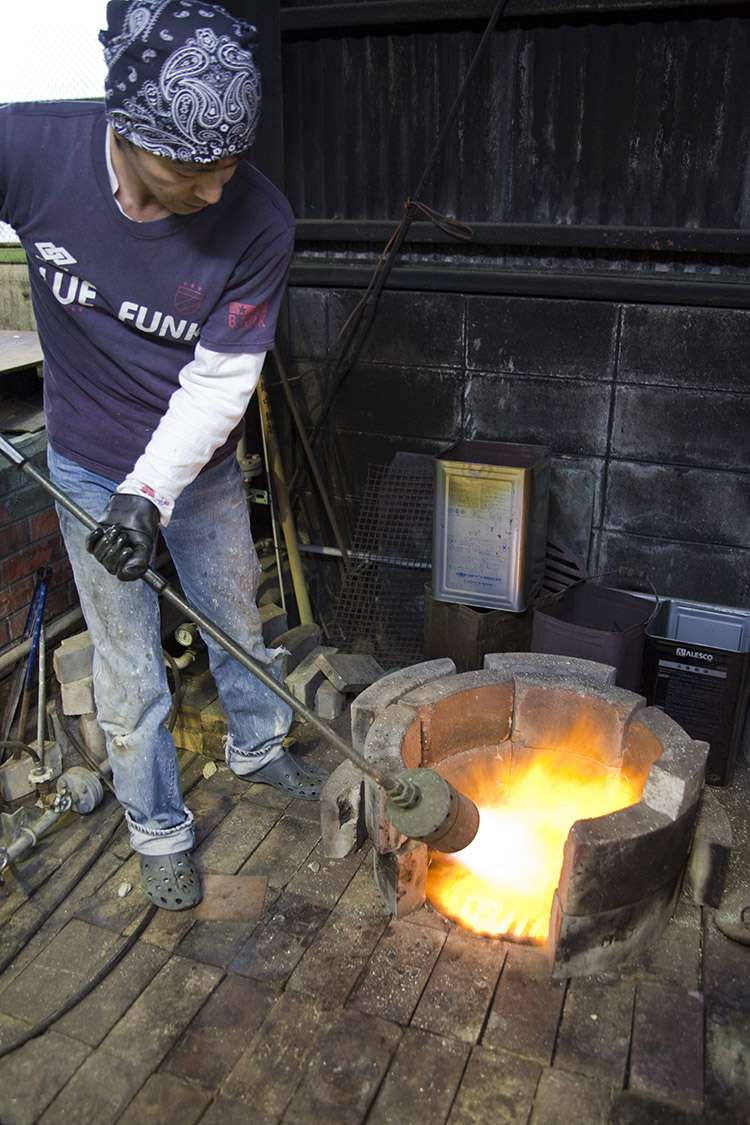 METALLIC BEAUTY
Orb is a wall clock which draws inspiration from old, tarnished brass instruments such as those used during early voyages and astronomical observations. Thin engravings on the clock face form a dial on the coloured surface, exposing the brass below.
Both clocks emphasize the natural qualities of their materials, using the attractive contrast between the brass and coloured finish to enhance the visibility of the clock face.The distinctive texture is achieved by a process of brass casting that uses traditional colouring techniques originating from Takaoka, Toyama. The rich texture is intended to stand up to walls that have a strong material quality, such as exposed concrete or brick.


Designed by Shin Azumi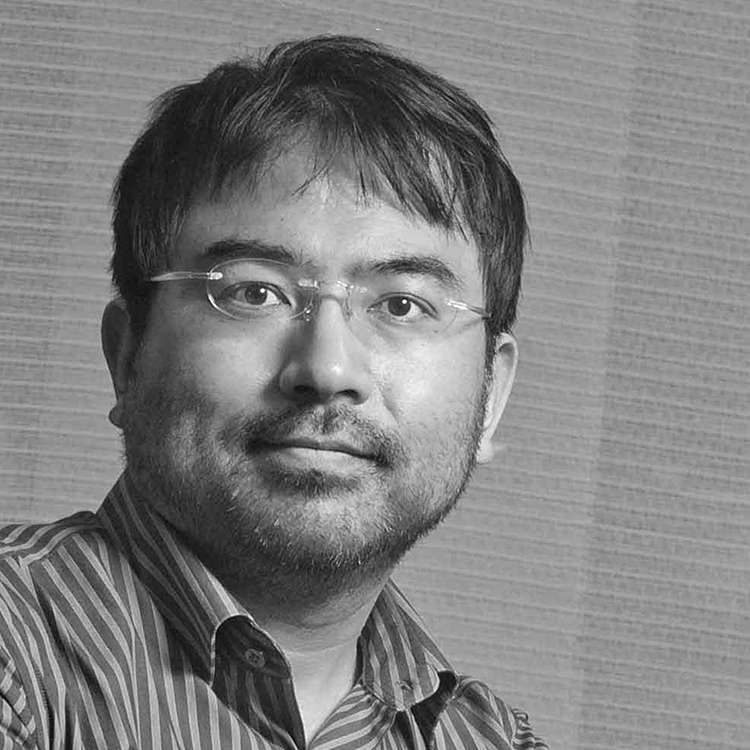 After finishing his MA at the Royal College of Art in 1994, he started working as a design unit 'AZUMI'.
In 2005, he established his own office 'a studio' in London.
Has received numerous design awards in Europe and in Japan, amongst which the Victoria & Albert Museum / Homes & Gardens Classic Design Award (UK), Classic Innovation Award by imm Cologne (Germany), Goo Design Award (JPN), and "Product of the Year" of FX International Design Award (UK)
He is a visiting professor of Osaka Univ. of Arts and a lecturer of Vitra Design Museum Workshop
Specifications
| | |
| --- | --- |
| Brand | |
| Size | Di180 mm * D42 mm |
| Color | Sliver |
| Material | Bass |
Orb - Sliver
Brand: Lemnos
Product Code:

AZ15-07 SL

Availability:

1